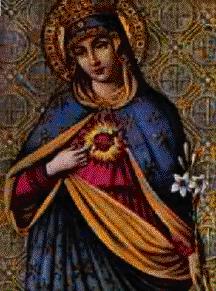 KNIGHTS OF COLUMBUS #3265
Antioch, California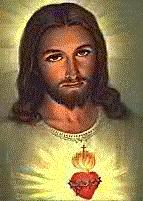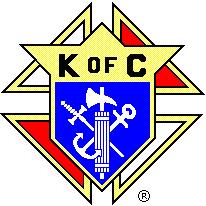 Click here to visit our new updated site





Our Council has no special Character name and just is known as "The Antioch Council"-- In honor of the Biblical city in Syria.
Our Council Number is "3265". We were chartered on Aug.8,1950.
EXECUTIVES 2000to2001

| | | |
| --- | --- | --- |
| OFFICE | OFFICER | PHONE NUMBER |
| Grand Knight | Steve Fanfa | (925)754-8978 |
| Chaplain | Rev.LaSalle Hallisey | |
| Deputy Grand Knight | Ed Lucido | |
| Financial Secretary | Dr. Val Tompkins | |
| Chancellor | Gary Barton | |
| Treasurer | Val Tompkins | (925)778-8518 |
| Recorder | Bob Liles | (925)754-4247 |
| Advocate | Len Del Chiaro | |
| Warden | Dennis Koepke | |
| Inside Guard | Robert Velazquez | |
| Outside Guard | Rick Kennealy | |
| 1 Year Trustee | Bill Bowers | |
| 2 Year Trustee | Frank Weber | |
| 3 Year Trustee | Bill Ortega | |
| Insurance Agent | Ed Tweed | (916)591-2369 |
| District Deputy | Steve Rojek | (925)757-1276 |
Oct 19, 20 ,21 MR Drive
Nov 11 Memorial Mass
Dec 2 Day with Santa
Jan 11 FreeThrow championship
Jan 19 Grand Knight dinner - Policeman/Fireman of the year
Feb 16 SeaFood Banquet
March 23 Crab Feed
Click here to view the 50th Anniversary Slide Show in a condensed format
Seafood Banquet 2001
Crab Feed 2001
Camping Trip to Coloma 2001
Antioch, in the County of Contra Costa, was named on July 4,1851 in honor of the Biblical city in Syria. It was here in California that on August 8, l950 the Antioch Council No. 3265 was instituted.
The first officers were:
Grand Knight Anthony Noya; Deputy Grand Knight Eugene Vassar; Chancellor Joseph McKinnon; Warden Gene Carriere; Recorder William Ogburn; Financial Secretary Edward Jennings; Inside Guard Kenneth Ferguson; Outside Guard Peter Gianotti; Lecturer Anthony Yriguez; Advocate John Rodemacher; Chaplain Reverend Justin Butler.
Total membership as of April, 2001 was about 120
Our Council Address is: Knights of Columbus#3265.
1313 A St. --Antioch, Ca,94509.
Our E-Mail address is: BJLiles@home.com
Antioch is near the hub of the wheel of California commerce, nearly equidistant from San Francisco and Sacramento. South and west are the high-tech centers of Silicon Valley. To the east are the agricultural communities of the Central Valley. Antioch's population is about 90,000 and growing daily. The city is located 15 feet above sea level on the southern bank of the San Joaquin River where it joins the Sacramento River.
Call the Grand Knight, Bill Ortega at (925)757-3347
Recent Council awards include: The Father McGivney Awards1993-1994,1995-1996, 1996-1997 and 1999-2000
Columbian Award 1999-2000
The Star Council Award, 1994-1995
The following is a list of our Past Grand Knights:
1950-51 Anthony Noya 1977-78 Jay Carrillo
1951-52 Harry Beauregard 1978-79 Dennis Hooke
1952-54 Joseph McKinnon 1979-80 Randy Viera
1954-55 James McGeechan 1980-81 Alan Browne
1955-56 Lee Higgins 1981-82 Joe Diaz
1956-57 Joe Viera,Jr. 1982-83 Val Tompkins
1957-58 Ray Waggoner 1983-84 C.Wendell Alvey
1958-59 James Passard 1984-85 Brian Stokes
1959-60 Dr. George Miller 1985-87 Gar Tompkins
1960-61 William V. Radulovich 1987-88 Steve Rojek
1961-62 William D. Scott, Jr. 1988-89 Ray Daviess
1962-63 George K. Allen 1989-90 Paul Hills
1963-64 Lewis A .Martinson 1990-91 Tom Johnsen
1964-65 Leroy Merryfield 1991-92 Al Graff
1965-66 Brian Gilbert 1992-93 Bob Bigoness
1966-67 Edward H. Boyle 1993-94Mario Camorongan
1967-68 Henry Wysoski 1994-96 Frank Weber
1969-71 Joseph Novero 1996-98 Steve Rojek
1971-72 Leon Broussard, Sr. 1998-99 Bill Johnston
1972-74 Bill Bowers 1999-00 Brian Curley
1974-76 Pat Dorn 2000-01 Bill Ortega
1976-77 Dan Von Krakau
Named Knight of the Year for 1997to1998...Leon LaBrie, 1999 - Steve Rojeck, 2000 - Joe Novero
Our regular meeting night is once monthly on the second Wednesday. Meetings start at 7:30 P.M. At Most Holy Rosary Rectory basement
THE ROSARY
Membership in the Knights of Columbus is open to practicing Catholic men in union with the Holy See, who shall not be less than 18 years of age on their last birthday. A practicing Catholic is one who lives up to the Commandments of God and the precepts of the Church. Application blanks are available from any member of the Knights of Columbus. Every knight is happy to propose eligible Catholic men for consideration as members. Acceptance of the applicant depends upon a vote of the members of the subordinate council in which he is making application. All priests and religious brothers having duly made application for membership and participated in the ceremonials become honorary life members of the Order and are exempt from payment of dues. Application for membership must be made through the council in the community nearest the applicant's place of residence. Interested prospects without a permanent domicile, such as men temporarily away from home through duty in the armed forces, may make application through their hometown council or at the nearest council on a military base. If favorably voted upon, the applicant becomes a member by initiation known as the First Degree. He subsequently is advanced through the Second Degree and the Third Degree. There are modest initiation fees and dues set by subordinate councils under regulations established by the Supreme Council. The insurance privileges are available to all members who can qualify, which represents an important advantage of membership. For men in every walk of life the name Knights of Columbus engenders the image of a united organization, efficiently going about its tasks of charity, unity, fraternity, patriotism and defense of the priesthood. It is composed of men who are giving unselfishly of their time and talents in service of God and their country. Membership in the Knights of Columbus provides opportunity for wholesome association with congenial companions who are , first of all, practicingl Catholic gentlemen. It offers the opportunity for fellowship with those who are of the same belief, who recognize the same duty to God, to family and to neighbor and who stand side by side in defense of those beliefs. Programs are so organized as to appeal to the individual interest of the members. Through many constructive activities of Christian fraternity, members are enabled to render service to their Church, their country and their fellow man. Through membership they develop a consciousness of their ability to lead and to assist. Organized Columbianism, united behind the individual Knight of Columbus. provides the power of an intelligent, alert body of Catholic men--a strength which the individual by himself cannot achieve. Knights of Columbus has a proud heritage. The qualified Catholic man can share in that heritage and build an even greater future by affiliating himself with this forceful, effective body.
Another degree open to members of the Knights of Columbus is that of the Fourth (or Patriotic) Degree. On February 22,1900, the first exemplification of that degree was held in New York City. The ritual added patriotism to the three original principles of the Order; charity ,unity , and fraternity. Any Third Degree member in good standing, one year after the anniversary of his First Degree, is eligible for membership in the Fourth Degree. The primary purpose of the Fourth Degree is to foster the spirit of patriotism by promoting responsible citizenship and a love of and loyalty to the Knights' respective countries through active membership in local Fourth Degree groups called assemblies. Fourth Degree members must retain their membership as Third Degree members in the local council to remain in good standing. Certain members of the Fourth Degree serve as honor guards at civic and religious functions, an activity which has brought worldwide recognition to the Knights of Columbus organization.
Associated with our Council#3265 is Dr.Thomas A.Dooley Assembly #75. For more information Click Fourth Degree Assembly in the Table of CONTENTS
http://www.kofc-insurance.com
http://www.priestsforlife.org
http://www1.50megs.com/holyrosaryca
http://edge.net/~kdweb/KC12012/index.htm
Vatican-http://www.vatican.va/index.htm
Supreme-http://www.KofC.org/
State----http://www.Knightsite.com/ca.htm
Rosary1-http://www.rosary-center.org/howto.htm
The Dr. Thomas A. Dooley Assembly #75 is associated with six councils::
The Antioch Council #3265
Pittsburg Council #2956
The Martinez Council #6039
The West Pittsburg Council#7164
The Brentwood Council #7467
St. Anthony Council #10414
Monthly meetings of #75 are held the third Wednesday at Our Lady Queen of the World Parish Hall , 3155 Winterbrook Drive, Pittsburg, at 7:30 P.M..
.
EXECUTIVE 1997TO1998
OFFICE
OFFICER
PHONE NUMBER
Faithful Navigator
Frank Weber
Faithful Friar
Rev.LaSalle Hallisey
Faithful Captain
Joe Narez
Faithful Admiral
Richard Butler
Faithful Pilot
Winston Graham
Faithful Comptroller
Brian Curley
Faithful Purser
Richard Mullins
Faithful Scribe
Jose Perez
Inner Sentinel
John Cupido
Outer Sentinel
Troy Ricard
3Year Trustee
Thurston Brice
2 Year Trustee
Bob Bigoness
1Year Trustee
Henry Radcliffe
Color Corps Commander
Ralph Mohammed
Northern California District Master
William J.&Nancy Glover
(408)629-8229
Junipero Serra Province Master
Charles H.Foos
Junipero Serra Province Vice Supreme Master
Douglas&Georgean Tomlin
Last Updated June 30, 2001

CREDITS:
Val Tompkins for invaluable help with History of #3265 & PGK's List
Priests for Life, Canada